About Plantal
Plantal International is the Dutch branch of the Spanish company Plantal Producciones located in El Ejido, Andalusia. In our nurseries, we produce a range of cuttings, half-grown products and flowering plants. The mild Mediterranean climate allows us to offer you at the beginning of the season a comprehensive range of plants in top quality.
Read more
Our products
Mandevilla Bella (Dipladenia), HibisQs™, Adenium Obesum, Succulenten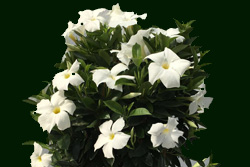 Read more
Follow us now on Twitter and Pinterest


Grown in a sustainable manner

© Plantal International B.V.
Realisatie: VorminStijl